Caritas Creek at CYO Camp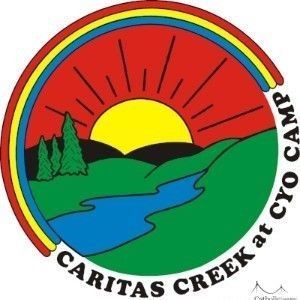 Click here for employment opportunities!
Caritas Creek at Catholic Charities CYO Camp is a comprehensive, 5-day residential environmental education experience for young people. The program offers a blend of age-appropriate science curriculum aligned with the Next Generation Science Standards and retreat style activities fostering social, spiritual, and academic development for youth from diverse backgrounds. One of the unique aspects of the program is the faith community-building experience of Caritas, where the focus is placed on recognizing the individual's unique gifts and strengths. Through hands-on exploration, Caritas endeavors to illuminate the divine in all things and build empathy and understanding for the natural world.
View a longer version of the video above.
The experience begins and ends in the classroom, where students need it most. Teachers have access to online documents that cover practical issues, such as packing lists and consent forms and introduce preliminary activities and concepts. A Site Director then facilitates a Virtual Retreat Experience with the students and teachers to prepare them for their week at camp.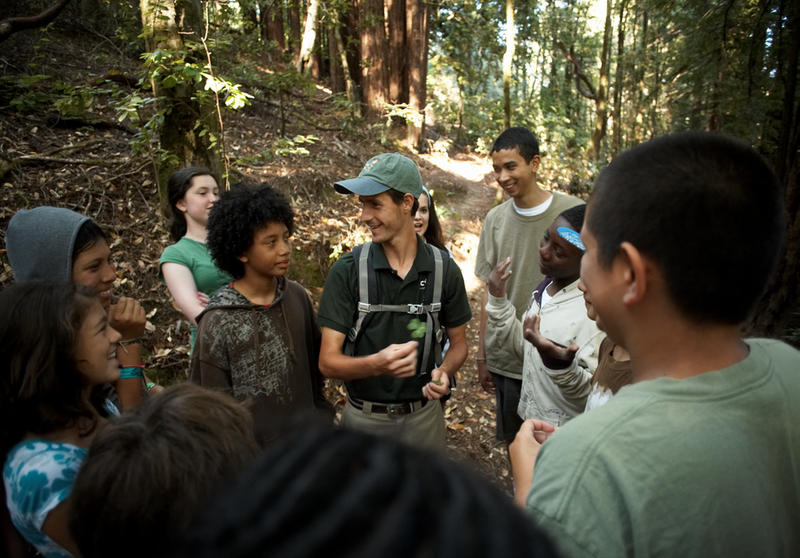 Students spend five days at the Catholic Charities CYO Retreat Center near the historic town of Occidental, California. During the week, they are exposed to a series of themes, hikes, activities, and lessons designed to promote learning, awareness and character development on multiple levels: personal, social, environmental and spiritual. The week includes five primary hikes including an ocean hike and a night hike that add up to over 20 hours on-trail. Each day has an overarching philosophical theme to which all activities are connected: New Discoveries, Connections and Interdependence, Power and Equality, Change and Springboard. There are also small group discussions, moral development activities, camp electives, classroom meetings, and a closing Celebration.
In the weeks following camp, a Site Director returns to the classroom providing a follow-up Virtual Retreat to reinforce the experience and review the lessons the students have learned. The follow-up Virtual Retreat offers ways for the students and teachers to continue their journeys as explorers, scientists, and agents of change.
To deliver the carefully crafted program honed over 48 years, we have assembled a vibrant team of educators who live and work at CYO Camp year-round, where they benefit from an accumulation of seasonal training and experience in our diverse programs. Our staff embody the mission of CYO Camp, creating a positive, caring atmosphere were individual students develop essential life skills and entire classes come together to create tight-knit communities. The combination of our dedicated, passionate staff and all-inclusive curriculum provides your students with an experience from which they will benefit for the rest of their lives.
Catholic Charities CYO Camp and Retreat Center is a fully equipped facility located in the heart of West Sonoma County. The comfortable facilities rest in the middle of a 215 acre mixed redwood forest, including meadows, creeks, and a beautiful lake for canoeing and exploration. Students sleep in modern heated cabins and teachers enjoy charming accommodations in a two-unit townhouse. Located only 60 miles north of the Golden Gate Bridge, CYO Camp is easily assessable from all regions of the Bay Area.
We support Next Generation Science Standards using B.E.E.T.L.E.S lesson plans and educational philosophy!
In addition to engaging in team-building and retreat style activities fostering personal, social and spiritual development, your students will also explore the redwood forest and coastal ecosystem using scientific processes to better understand overarching concepts. CYO Camp utilizes B.E.E.T.L.E.S (Better Environmental Education Teaching, Learning, and Expertise Sharing) lesson plans and educational philosophy to address Next Generation Science Standards.
The B.E.E.T.L.E.S. program staff from UC Berkeley's Lawrence Hall of Science have developed a research-based, field-tested curriculum specifically designed for environmental education programs. Using the outdoors to focus on the science practices and cross-cutting concepts featured in the Next Generation Science Standards, will dramatically increase students' wonder and curiosity, and lead them to develop a love of learning and nature. These practices empower students to explore nature in any setting and lead to both science and environmental literacy. If you are interested in learning more about B.E.E.T.L.E.S., it would be our pleasure to provide you with additional information.
Goals
The Goals of Caritas Creek Environmental Education are:
Creating a supportive learning environment by providing a natural setting, a faith community and an atmosphere that is both positive and safe and promotes diversity of cultures, ethnicities, and perspectives.
Using a variety of experiential teaching strategies meant to challenge and break established patterns and stimulate exploration, scientific inquiry, cooperation and development of new perspectives through play, stories, contextual teaching, moral discussions and activities spanning multiple disciplines.
Cultivating deep awareness related to a set of essential lessons meant to heighten awareness and provide a sense of connectivity, community, diversity, interdependence, responsibility, respect for nature, as well as the inherent value of living things and their right to pursue their basic needs.
Empowering individuals to make courageous choices, by promoting continuous awareness and growth, a pursuit of balance and responsibility in lifestyle and development, belief in self as well as something greater than the self and the choice of embracing change, diversity, harmony, and honor as a life path.
Tuition is $440 per student for a 5-day experience at Catholic Charities CYO Camp.
All clients receive a Virtual 1-hour pre-visit with students in the classroom.
Schools are responsible for providing transportation to and from camp.
Teacher Naturalist to student ratio is 10-14 to 1 on trail!
CYO Camp will provide all meals beginning with dinner on your day of arrival through lunch on your departure day.  Your students, teachers and cabin leaders will need to bring a sack lunch for their arrival day.
One teacher per class attends CYO OEE programs at no charge!
The mid-week field trip to the Pacific Coast or Armstrong Redwoods is optional.  Each school selecting this option will be charged $600 per bus required for the special day trip.
Each school is responsible to provide a school representative that will work with us in planning your outdoor experience and remain on site for the duration of your visit.
Each school is responsible to provide one adult cabin leader per cabin used.  (Seven or less students to one adult).  There will be a fee of $155 per week for each cabin leader.
---
---
Please download and complete forms for any camper that suffers from or is at risk of: