All for one and one for all!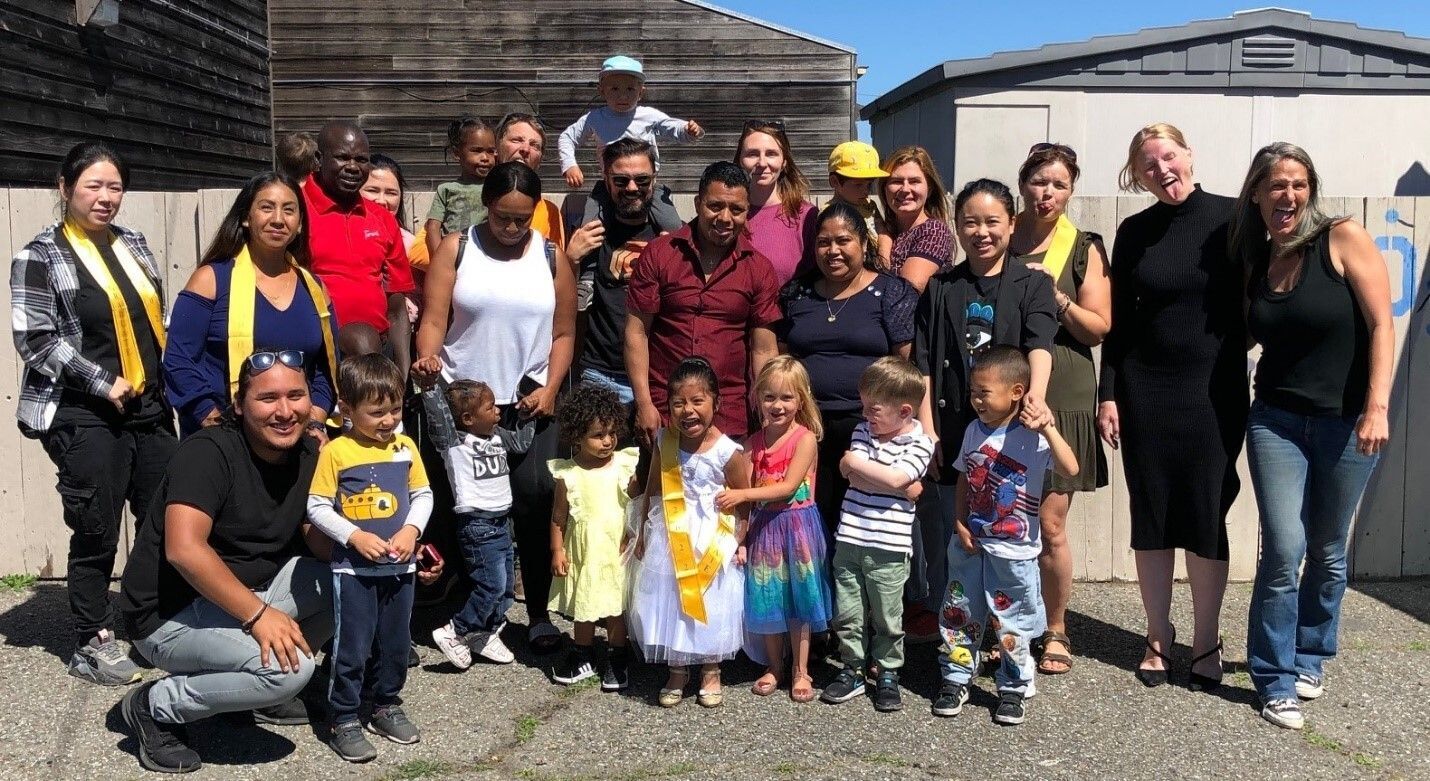 On a bright and sunny day this August, beaming five-year-old Lesley graduated from Catholic Charities Treasure Island Child Development Center (TICDC)! A testament to the power of community, all our TICDC families and educators came together to celebrate Lesly's accomplishments and surround her with love and support. As the oldest in her mixed-age group, she was the sole graduate this year. 
From a timid non-English speaking toddler, Lesly blossomed into a classroom interpreter for her parents, friends, and teachers. She soon became the first to welcome new children into the classroom and help lead circle time, earning her a "Leadership Award" from her teachers and peers.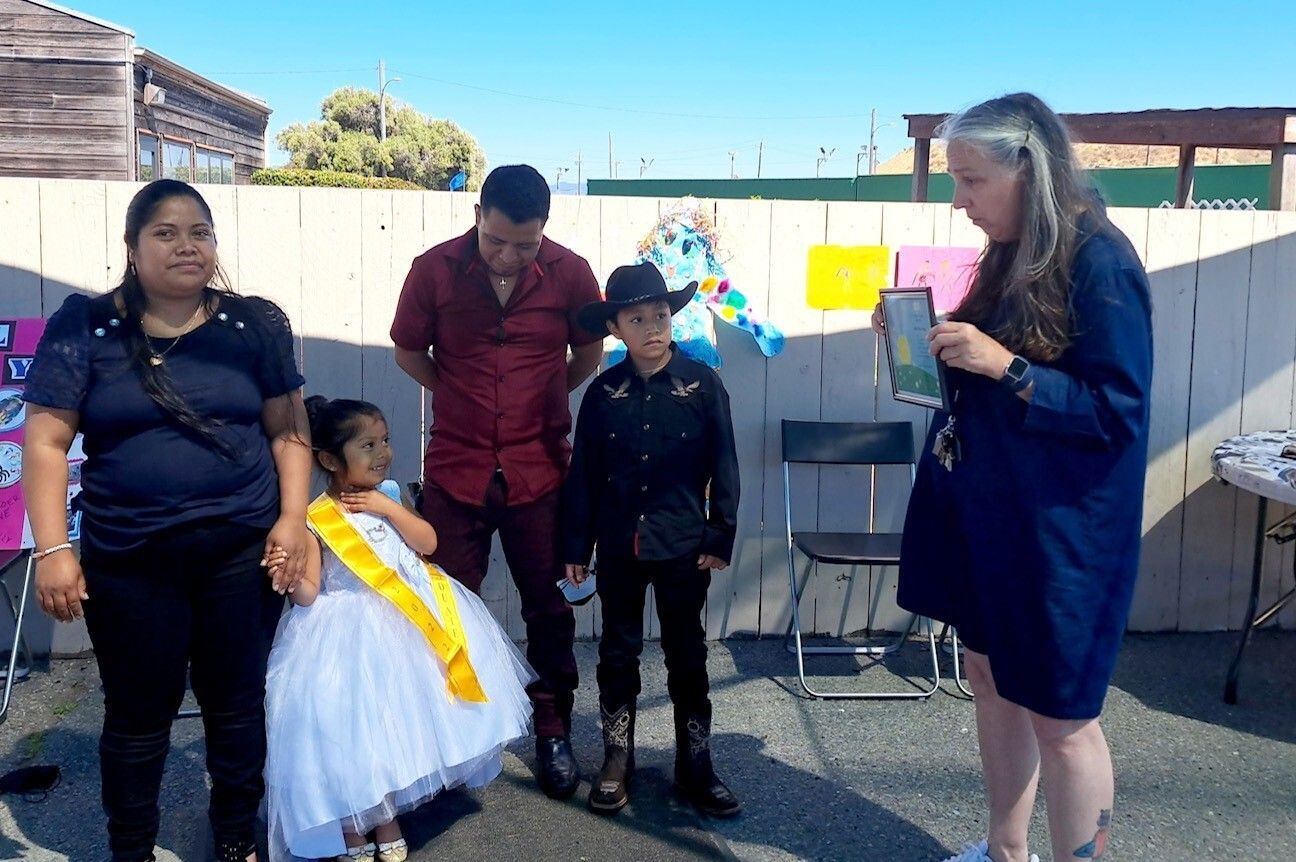 When she saw her first-year preschool teacher, Brian Crooks, at the celebration, Lesley ran right into his arms. Lesley's parents, Lidvina and Deniz, recalled Brian's impact on Lesley's growth and learning. "My cup is full," said Brian.
"We have been fortunate to have such a strong community of parents who advocate for staff, laugh with us, grow with us and especially support each and every member of our little island community," says TICDC Program Director, Kathie Autumn.
"I am often asked where my passion for educating children comes from. These are the moments."