Most Holy Rosary Chapel at St. Vincent's School for Boys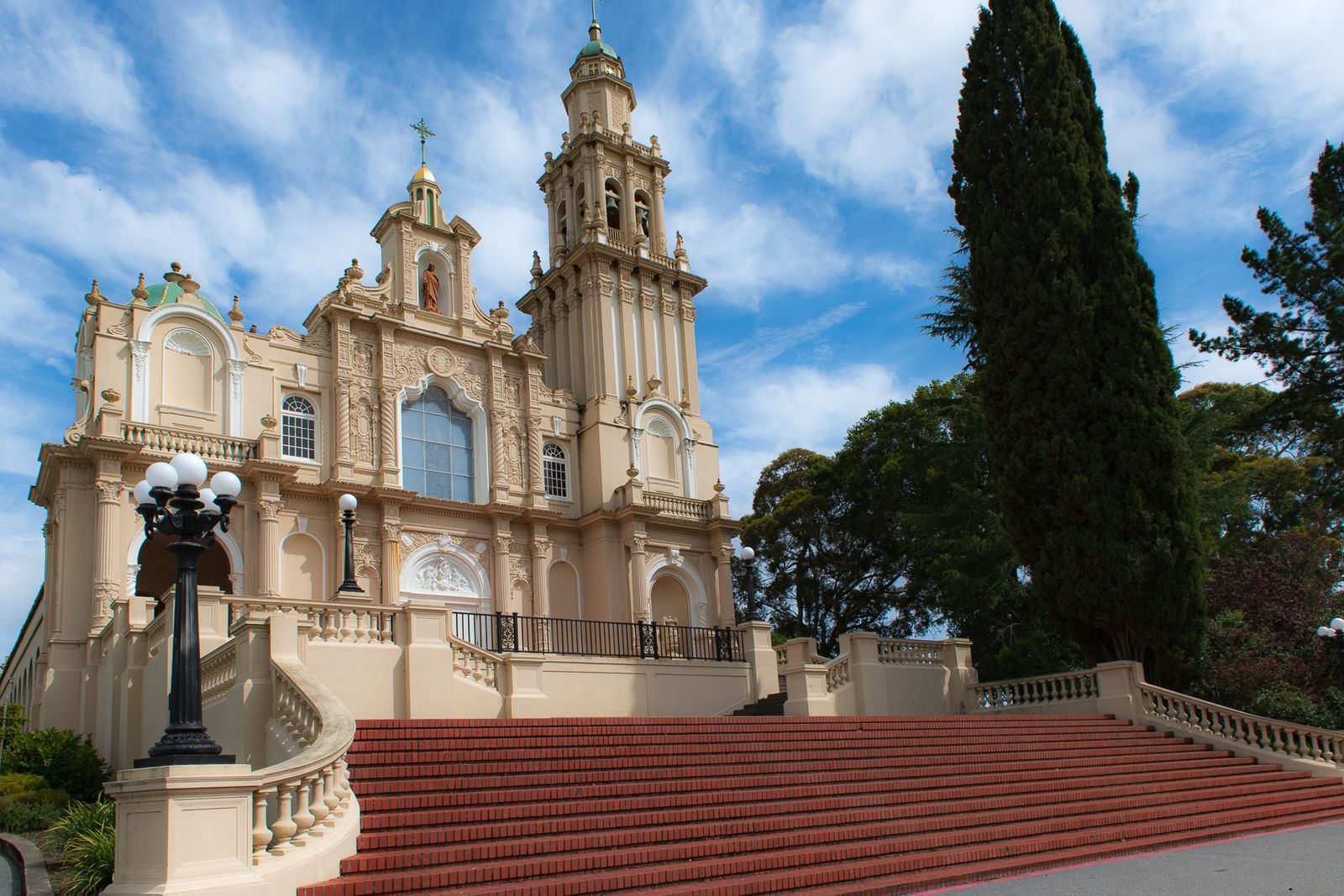 Welcome to Holy Rosary Chapel
Holy Rosary Chapel Mass UPDATE as of July 8, 2020:
The Holy Rosary Chapel outdoor Mass at Catholic Charities St. Vincent's School for Boys on July 5th was absolutely beautiful! We were warmed by your presence and appreciate your adherence to our safety protocols, including wearing masks and bringing your own chairs.
While we have strict protocols in place for the safety of all worshippers, we have been closely monitoring the increase in COVID-19 cases in Marin County as reported by the Marin Department of Public Health and the State of California. As a result of the increased cases and out of an abundance of caution and concern for the well-being of our community, together with Monsignor Schlitt, we have decided to cancel the outdoor at Holy Rosary Chapel until further notice. We, like you, are disappointed, but your safety is paramount to us.
We will keep the Holy Rosary Chapel webpage updated and will alert you when we are confident we can resume Mass safely.
We hope to celebrate Mass and receive communion with you again soon. Catholic Charities, Monsignor Schlitt, and the Archdiocese of San Francisco are committed to the safety and health of our community. We look forward to praying and worshiping with you in the near future.  You may livestream Monsignor Harry Schlitt's Weekly TV Mass.
We celebrate Sunday Mass in the spirit of love, peace, and solidarity with each other and all of God's creation.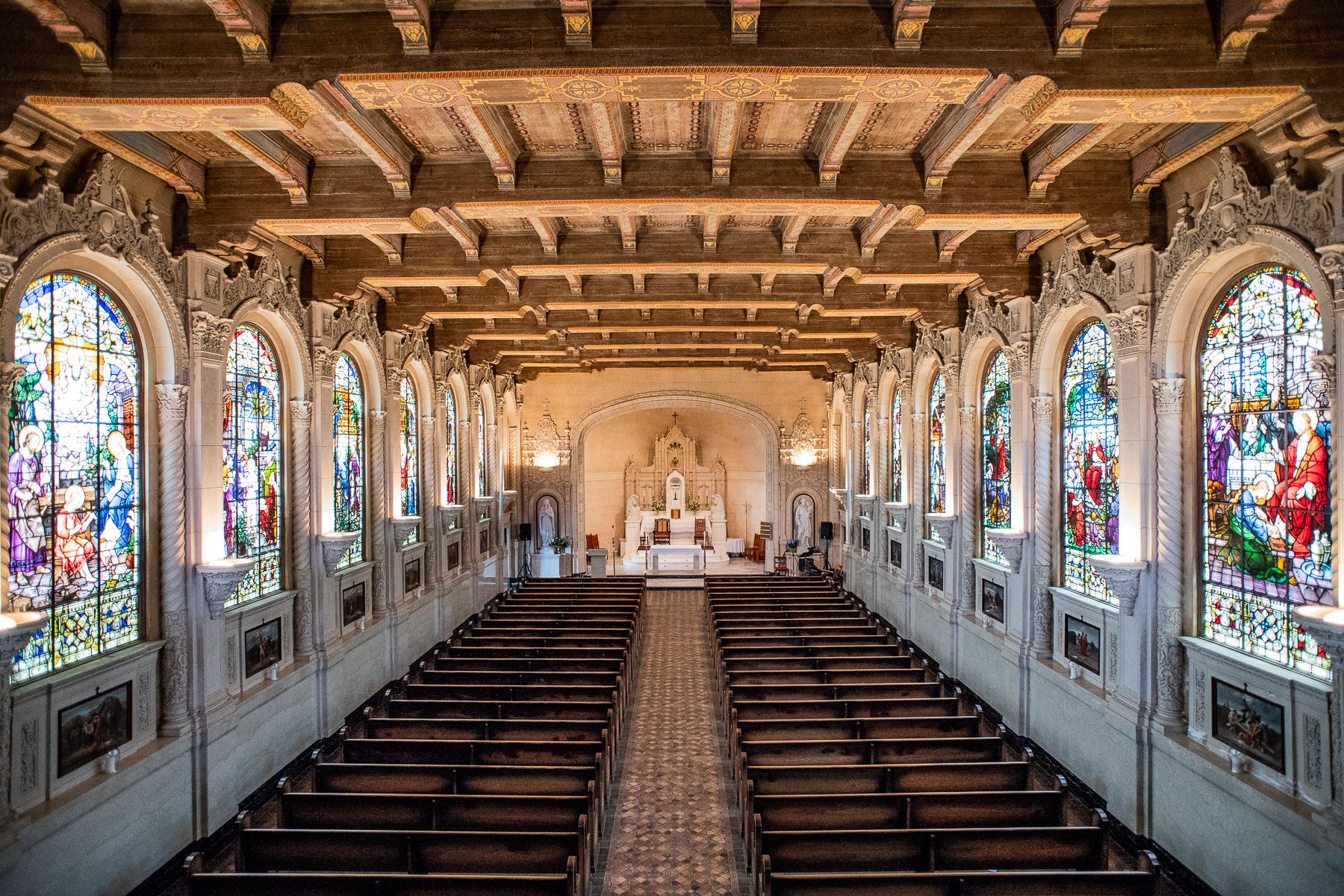 If you are interested in learning more about using Holy Rosary Chapel for a wedding or funeral, please email HRChapel@CatholicCharitiesSF.org.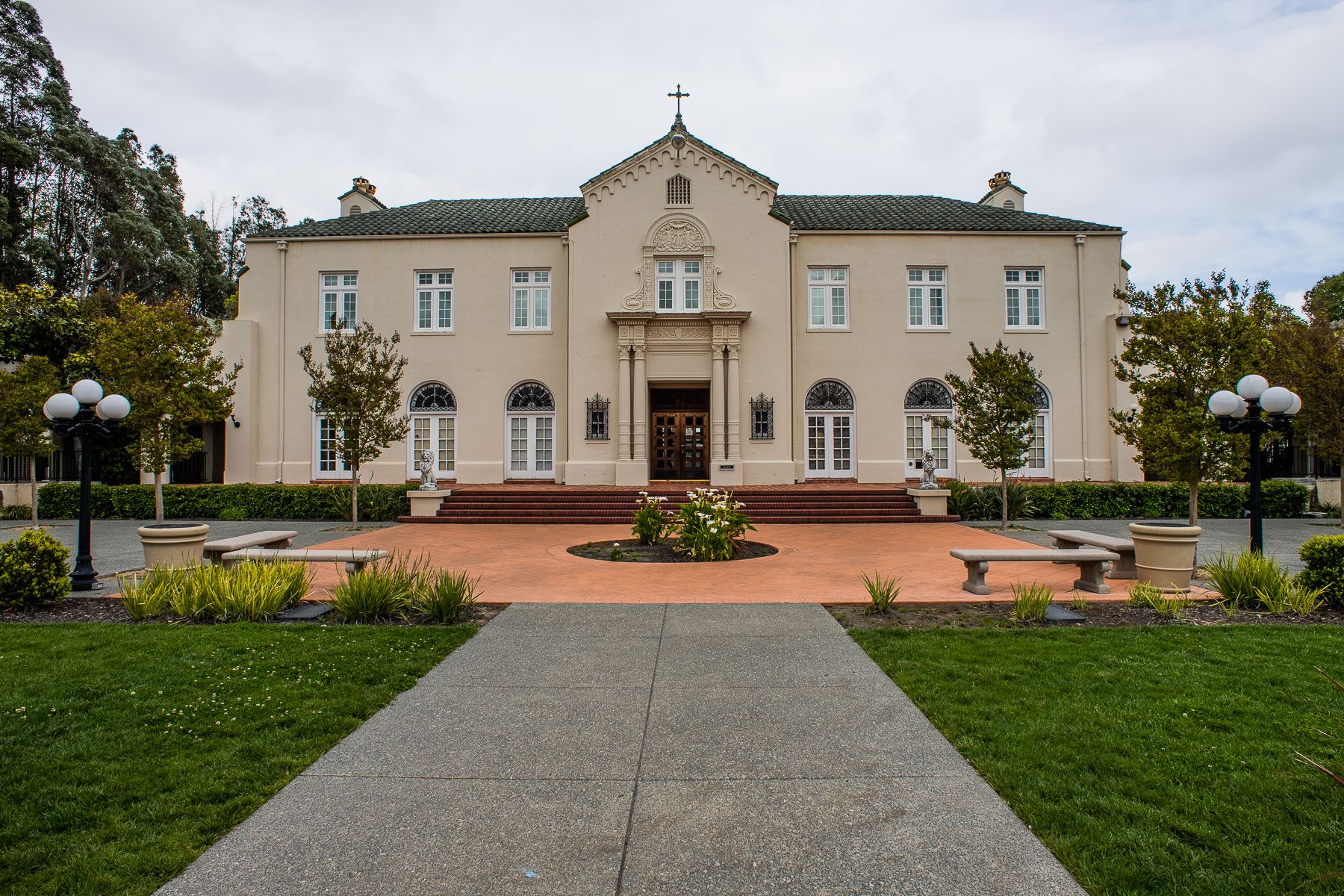 ---
COVID-19 Informed Consent Form
Once we are able to resume Mass, we will ask you to complete the Holy Rosary Chapel Informed Consent COVID-19 Form online when you reserve your seat. If you completed and submitted your Consent Form at a previous Mass, you do not need to complete it again. 
---
Offertory
Weekly Sunday offerings at Holy Rosary Chapel support Chapel operations and social services to at-risk youth residing at Catholic Charities St. Vincent's School for Boys.
You may make your Sunday offering in several ways:
Text Chapel to 76278 (address the text to 76278 and type "Chapel" in the body of the text)
Mail your offering to:
Most Holy Rosary Chapel
Catholic Charities St. Vincent's School for Boys
One St. Vincent Drive
San Rafael, CA 94903
---