Star Community Home Moms Tour New Homes in San Francisco
At the end of August, six formerly homeless moms and their 10 children will turn keys in their new apartment doors, slumber in beds of their own, explore a new neighborhood, and experience the safety and security they need to flourish. These families, residents at our Catholic Charities Star Community Home emergency shelter for women and their children, have a chance at a new future thanks to the support, guidance, and dedication of our staff and pivotal partnerships within San Francisco. ABC7 was there when two moms got a tour of their new apartments. Their joy and hope are moving, inspiring, and uplifting.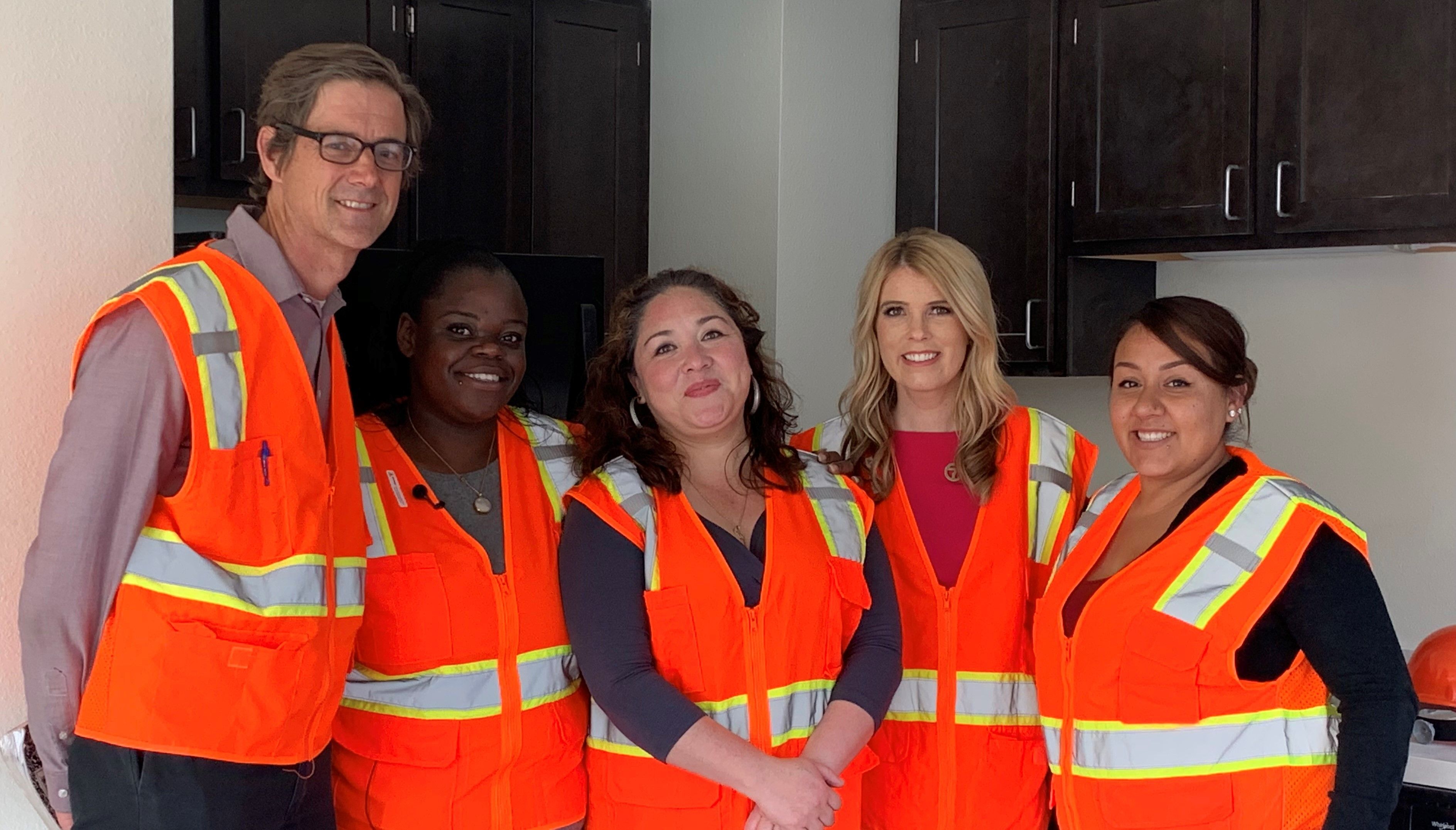 ABC7 Building a Better Bay Area reporter, Kate Larsen, discusses the building construction and plans with Jared Salin, Cahill Contractors.

Catholic Charities Star Community Home residents, Dina Raquel Herrera and Ashley Austin, are overcome with joy and emotion as they tour their new Mercy Housing apartments.

Kate Larsen interviews Ashley Austin who imagines her sons walking into their new home for the first time.

Kate Larsen interviews Dina Raquel Herrera about her hopes for her daughter.