St. Vincent's School for Boys
Founded as an orphanage in 1853 following a cholera epidemic, St. Vincent's School for Boys is one of the oldest institutions west of the Mississippi dedicated exclusively to therapeutic and compassionate care of traumatized boys. St. Vincent's is a 52-bed licensed Short-Term Residential Therapeutic Program (STRTP) annually serving up to 60 boys ages 7-18, who are referred from in-patient psychiatric facilities and county agencies throughout Northern California. The historic 770-acre campus in Marin County offers a bucolic, safe and peaceful setting. St. Vincent's boys live in one of four houses, grouped by age, in a home-like setting and are supervised 24/7.
St. Vincent's School for Boys is one of the first Northern California residential programs to earn STRTP licensing from the State of California Department of Human Services. STRTP designation is a response to legislation to move children into family life as soon as possible. While living at St. Vincent's, boys receive evidence-based therapeutic interventions to foster healing and learn skill-building. The program also provides resources and services to families to ensure the boys return to a healthy home environment where they can continue to thrive. Treatment includes individual and family therapy and rehabilitative or therapeutic services.
Therapeutic Equestrian Program
St. Vincent's School for Boys is the only residential program in Northern California offering innovative equestrian therapy as a treatment modality. The campus is home to horses, chickens, roosters, goats and two barn cats and is uniquely suited for the equestrian program. Boys arriving at St. Vincent's struggle to connect or trust others. Animals have an extraordinary way of reaching children, particularly those who have experienced deep pain associated with betrayals and trauma. Equestrian activities are supervised by trained, PATH certified equestrian practitioners. Boys groom the horses, care for them, and ride them on guided trails throughout the campus.
The Therapeutic Equestrian Program facility was recently named the Eagleson Equestrian Center after former St. Vincent's School for Boys Director, Kent Eagleson. Kent spent a lifetime helping boys grow into their potential and in recognition of his retirement from over 53 years of service Catholic Charities honored Kent by unveiling the Catholic Charities Eagleson Equestrian Center at St. Vincent's School for Boys.
For St. Vincent's referrals and intake, contact us: 
Phone: 415 507 2000  
Email: SV_Intake@CatholicCharitiesSF.org.
---
St. Vincent's makes an impact on boys and youth in our community every day. Here are our impact pages from our most recent years serving them.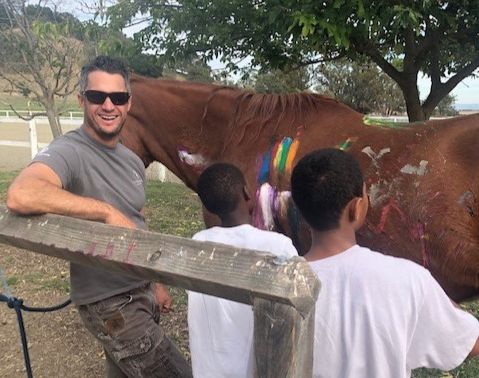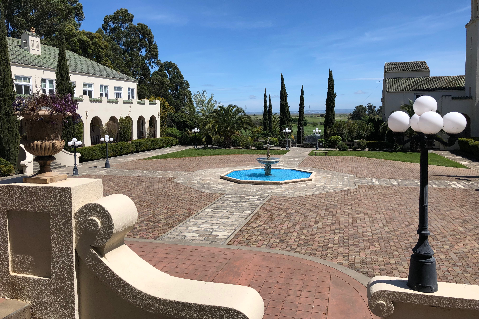 ---