Melvin Landry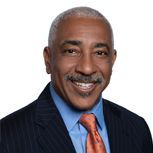 Melvin Landry is a proud Bay Area native with a strong community engagement reputation and track record of contributions in school recreation management, community partnerships, facilities and maintenance management, transportation, and event management. Most of all, Landry is known for his deep love and commitment to youth and families. 
Landry is passionate about using his own story and his skills as a vehicle to help communities thrive. His accomplishments include the development and implementation of the Bay Area School Athletic Conference (BACSAC) which he established to ensure that charter school students are afforded equal opportunities to participate in a high-caliber sports program. BACSAC has grown significantly since its inception, now serving 17 schools in the East Bay and more than 7,000 athletes every year. Landry also held leadership roles with the City of Oakland's Office of Parks and Recreation, the University of California Berkeley Intramural Sports Program, and the University Preparatory Academy. He also founded the Oakland Rebels.

As Director of Catholic Charities CYO Athletics, Landry oversees this vibrant program that serves thousands of young athletes from San Francisco, San Mateo, and Marin Counties yearly. He infuses in them his love and deep knowledge of sports, the value of teamwork and leadership, and the strength of commitment, hard work, dedication, and fun. His goal is to allow his wide range of experience to have a positive, lasting impact on the CCCYO Athletics Community.  
When he's not working, you can find him spending quality time with family, officiating sports, trying out new restaurants, or traveling with friends.